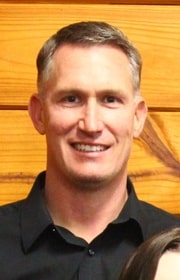 Dr. Kraus completed a Bachelor's Degree in Biology from Pittsburg State University where he was also on the football team for the Gorillas. After 3 years, he was accepted into the Kansas State University College of Veterinary Medicine. He then became the primary veterinarian at a start-up vet hospital in Louisburg, KS near Kansas City. He and his wife Tina moved back to Marion County in 2004 and opened Spur Ridge Vet Hospital in Florence. After 6 years, the hospital facility was expanded to Marion. His practice philosophy is simply to offer a high quality service across a wide range of species. Spur Ridge was developed to be able to serve Small Animal, Equine, and Food Animal patients at a level not customarily offered at a rural mixed animal practice. Great value is delivered to the clients by incorporating a friendly, customer oriented staff, an updated facility, and high level medicine. Dr. Kraus and wife Tina have 3 children, Taryn, Dylan, and Ryder. He enjoys outdoor activities and spending time with family and friends.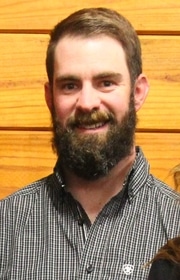 Dr. Cox, formally a native of Andover Kansas, graduated from Andover Central High School. He received his associates degree in General Engineering from Hutchinson Community College while playing baseball for the Blue Dragons.  He then received a bachelor's degree in Animal Science at Kansas State and was then accepted into the Kansas State University College of Veterinary Medicine and received his DVM degree in May 2015. Dr. Cox has been with Spur Ridge for almost 5 years now, and strives to provide a high level of care for all companion and livestock animals and is a big proponent of client education. In his spare time he enjoys hunting, fishing, and working on home remodel and construction projects. He also enjoys traveling with his wife Alicia, and they had their first child, Carson, in February 2020. Dr. Cox and his wife enjoy life in Marion County and have gained some great friends, clients, and patients over the years!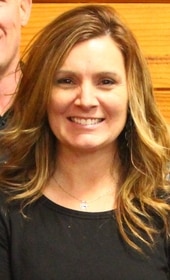 Tina was born and raised in St. Paul, Kansas. In 2001 she graduated from Kansas State University with a Bachelor's of Science Degree in Education. Tina taught for several years while coaching volleyball and basketball during her teaching career. She and her husband Brendan moved to Marion in 2004, while she began teaching at Marion Middle School part-time to begin raising their 3 children. In 2008 she officially joined the Spur Ridge Staff and began working in the reception area. Tina enjoys being able to balance her crazy schedule at home with her busy schedule at the office. In her spare time, she loves spending time with her family, hiking trails across the mountains, and sharing her faith with others as volunteer at Holy Family Parish.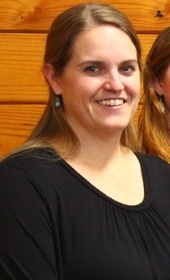 Leann graduated from Colby Community College in 2007 with an Associate's Degree of Applied Science in Veterinary Technology. After school, Leann began working at the Kansas State Medical Teaching Hospital in Manhattan, KS for 4 years before coming back to her hometown of Marion. Leann, her husband Phillip, and children Kollin, Wesley, and Grace reside in rural Marion County. In her free time she enjoys team roping, playing with her dogs and being outside with her children. Leann is in her 8th year working at Spur Ridge.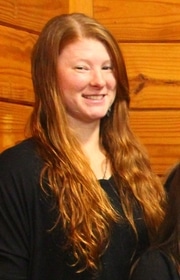 Breah graduated Hutchinson Community College in 2014 with a degree in Business Management and Entrepreneurship. She started riding horses when she was 6 years old and has been training them since 2008. In 2012 she joined a small animal clinic as a Veterinary Assistant/Technician until 2017 when she joined the team at Spur Ridge Vet Hospital. Breah is originally from McPherson, KS but now lives in Durham with her husband, Cole. They have 6 horses, one mini horse, and three dogs: Denali (Border Collie), McCoy (Border Collie/Catahoula), and   Josie (Blue Heeler). Breah devotes almost all of her time to her animals when she is away from work. She spends most of her time producing and participating in barrel racing at jackpots year and has recently just started to learn to rope. In what spare time she has left, Breah participates in parades with her Friesian, "Tyshar" and enjoys sharing her love of horses with youngsters she has encouraged over the years.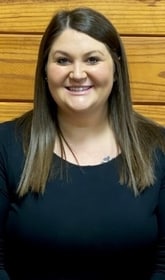 Bea was born and raised in Marion county and attended Butler Community College and received her AAS in Business Administration. After working in retail management for several years, she decided to take a different path at Spur Ridge Vet Hospital, joining the staff as a Technicians Assistant and PI Lab Technician. She has been with Spur Ridge since 2016. She and her boyfriend Thomas have two amazing and rambunctious sons, Axl and Knox, and three mastiffs Pistol Rose, Buck, and Belle. They all make her life busy, yet fun. In her free time, she enjoys boating and fishing at the lake, spending time with her family and friends, and doing other outdoor activities.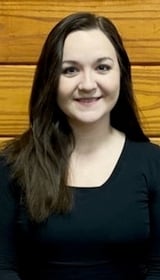 Laura grew up living in rural towns around Kansas and Nebraska throughout her childhood and was involved in FFA during her high school years. After high school, Laura began working both in the industry and retail business.  In February 2020, Laura married her husband Mitchell and moved to Marion. After two years in the retail business, Laura decided to try something new by joining our Customer Care team at Spur Ridge as one of the receptionists in the front desk area. Her hobbies in her free time  include fishing and shooting with her husband as well as "girl days" with her daughter Adalynn. Laura has two dogs she has recently rescued named Gut, a Husky mix, and Ducky, P Mix, amongst many more she hopes to adopt in her near future.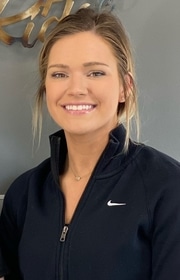 Jessica has been grooming at Spur Ridge since February 2020. She grew up in Elk City, Kansas where her family raises and races thoroughbreds. While in Elk City, she spent a lot of time raising and rescuing dogs as she continues to do. Jessica has previously worked at a doggy day care/grooming facility in Olathe, KS where she found her passion and made the decision to become a groomer. Jessica moved to Marion in 2016 with her husband TJ and began her training with grooming dogs and cats. In Jessica's spare time, she enjoys hiking, fishing, volleyball and any other thing she can do with her dogs. Jessica grooms at Spur Ridge on Monday's, Tuesday, Thursday's, and Friday's.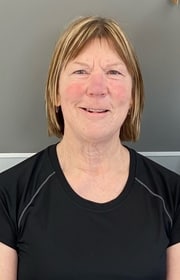 Debe has been a grooming since 1987. She grooms in Herington 3 days a week at her own grooming salon, 4 Paws Pet Shop, located in her home Debe and her husband Butch are licensed Retail Breeders and have been residents of Dickinson County for over 20 years. They breed Airedale Terriers, Poodles,Collies, Standard Poodles,  Golden Retrievers, and Hybrid Beardidoodles. Debe has been grooming at Spur Ridge Vet Hospital since 2009 and currently grooms on Wednesdays .Debe has 2 sons, 2 daughters, and 13 grandchildren.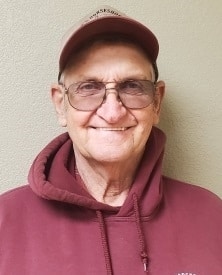 Jay graduated from Farrier school in 1991 and began his career working full time. He has been a member of the American Farrier Association for 23 years and the Kansas Farrier Association for the last 15 years. Jay is a certified farrier through the American Farrier Association. Jay shoes not only pleasure horses, but performance horses as well. He also does therapeutic shoeing and corrective work, as needed at Spur Ridge. Jay has been married to his wife for 33 years, has 4 grown children and 8 grandchildren. Jay continues to enjoy his work and attends numerous clinics throughout the year to improve his skills for his continuing education. In the little spare time that he has, Jay has a passion for raising horses, something he has been able to do all his life. Jay and his wife reside in White City, Kansas. Appointments can be made on Fridays with Jay throughout the year by calling Spur Ridge.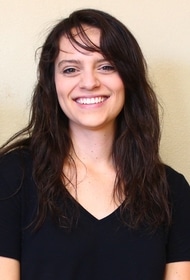 Abigail is a Marion County native where she grew up spending time cultivating a love of the outdoors, horses and other animals. She graduated from Canyonview Equestrian College in Silverton, Oregon in 2017 and then moved back to Kansas to start work in the equine industry as a certified riding instructor, barefoot trimmer and trainer. This still continues to keep her busy during days when she isn't at Spur Ridge. In what free time remains, she enjoys her Red Heeler/Australian Shepherd mix, Dusty, her retired Quarter Horse, Skip, and the newest addition to her life, Banana, a Missouri Fox Trotter, who has proven to make life just a little more "Bananas".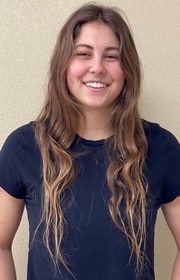 Sienna is from Durham, Kansas. She attended Kansas State University for two years and is in the middle of a Gap Year. She helps out on her family's ranch and in her free time enjoys riding horses, wakeboarding, playing guitar and camping. She has two horses George and Leona and one dog Kodiak.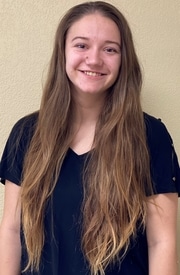 Katie Evans was raised on the family farm in rural Marion county. She graduated Hillsboro High in 2019 before returning as a Paraprofessional. She stays active while playing with her dogs, Karma, a pittie mix and Crue, an Australian shepherd. In her free time she likes being in the great outdoors, riding horses and road tripping.